TetraMap is a globally proven learning model, centred on one core belief: that strength lies in valuing difference.
Communication can be challenging. It's not something we learn how to do at school or university, and when communication breaks down, it often leads to conflict.
But what if we could learn to reframe communication challenges as opportunities instead?
That's what TetraMap does. Using nature as a metaphor, we explore why people behave and communicate the way that they do. Opportunities to learn about human behaviour, to celebrate differences, and to better understand ourselves and those around us.

We promote improved self-awareness and awareness of others, by embracing and celebrating differences. We don't box people into categories. And, our concepts are simple and sticky, making them easy to understand, and implement, wherever you go.

Intrigued to know more?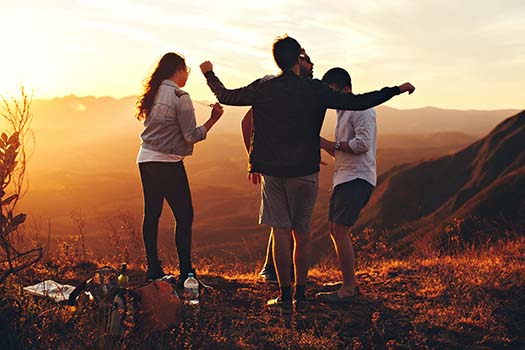 Free Courses
Perfect for those wanting a 'taste' of what the TetraMap approach can offer, and some simple tools to improve communication in everyday settings.

Ideal for anyone wanting to delve deeper into the model and learn their own elemental preferences, along with learning different strategies to strengthen relationships, reduce conflict and improve communication more broadly.
What people say
For over 20 years, businesses and organisations around the globe have been using the TetraMapl to build better, stronger teams, who communicate more effectively. We have seen time and time again that there is strength in valuing difference, But don't just take our word for it! Here are some of the things that those who have experienced TetraMap have had to say:

Quick to get the hang of
People get the hang of TetraMap so quickly. I use it more than anything else now.
Bronwyn Anderson

Great for interpersonal relationships!
I have also noticed that, since becoming a TetraMap facilitator, interpersonal relationships I once found challenging, feel like they can now be navigated with a newfound ease.
Kylie Bailey
Get in touch
If you have any questions about TetraMap, or stories of how TetraMap has helped you, we'd love to hear from you!